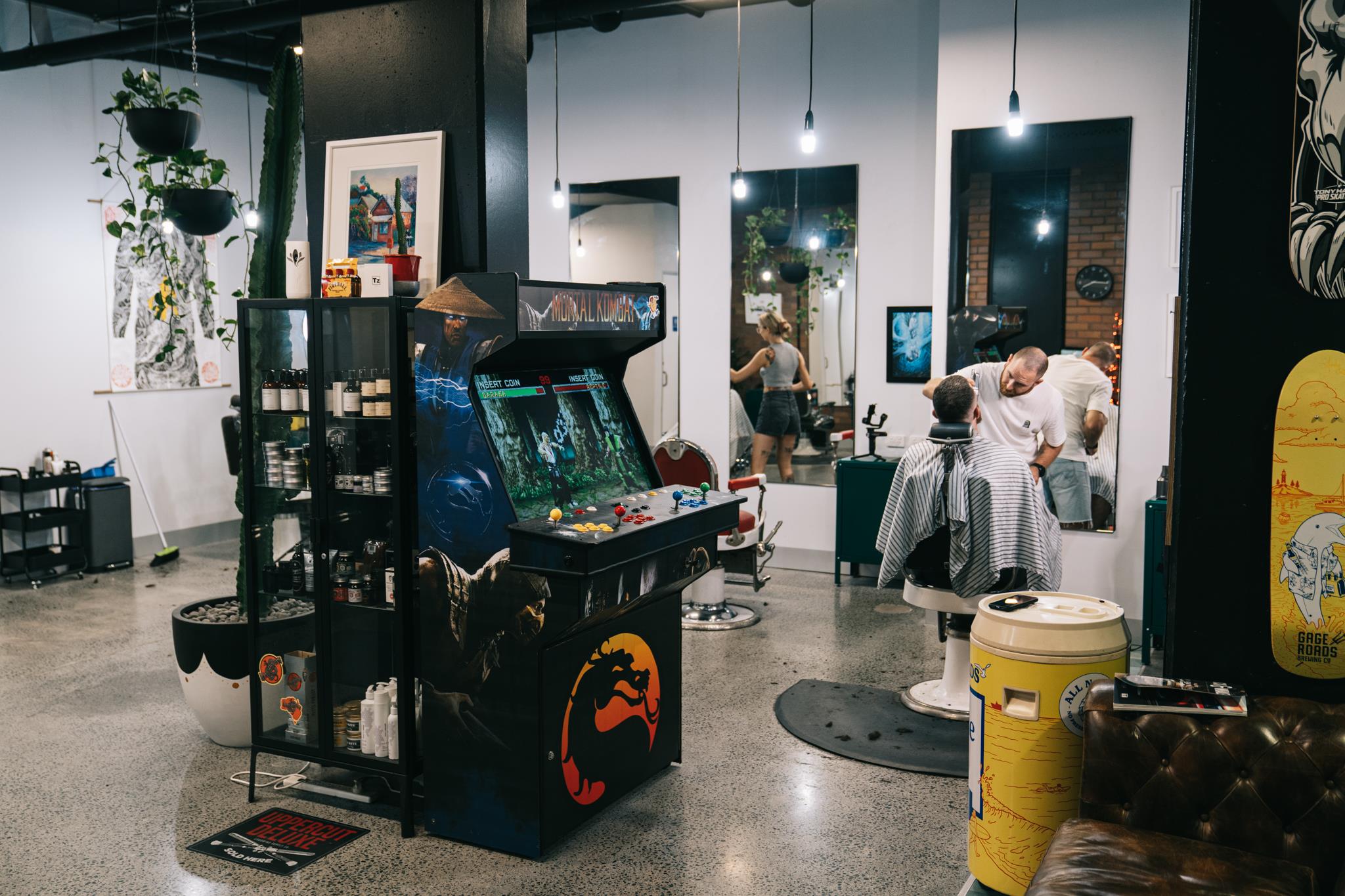 Tommy Two Blades Barbershop
Tommy Two Blades is a Teneriffe barbershop looking after the locals through patient styling, joyful banter, and cold beer. The door is always open for a quick chat and we welcome all ages for thoughtful barbering that makes you feel your best.
Tommy Two Blades Barbershop
Conor

Barber

Conor has honed his skills around Brisbane and is now calling TTB his home.

Tom Davis

Tommy has been cutting away for over 15 years!! Book in with confidence.

Mon

Senior Barber

Monique is a keen and talented barber. Book in with confidence that you'll walk out looking on point!

Robson Tureck

Senior Barber

A Brazilian with an eye for detail. He's been chipping away at his craft over the past 5 years and this shows in his work.

Cole Wallace

Manager

Cole is a UK master barber ready to take you to the next level!!
Tommy Two Blades Barbershop
Tommy Two Blades Barbershop
Tommy Two Blades Barbershop
Tommy Two Blades Barbershop
113 Commercial Road, Shop 1, Teneriffe, Brisbane, QLD, 4005
0434577364
Tuesday

Wednesday

Thursday

Friday

Saturday

9:00am - 6:00pm

9:00am - 6:00pm

9:00am - 8:00pm

8:00am - 5:00pm

8:00am - 3:00pm